ACE Company Awarded First Prize at SAPPHIRENOW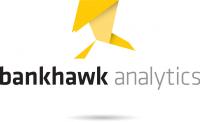 The SapphireNow Awards took place in Orlando on 3-5 June as part of SAP's Global annual conference, bringing together start-ups from a wide range of technology sectors.
Bankhawk Analytics, a Dublin BIC assisted startup, took the top award as the "Most Transformative" company involved with SAP, the world's largest business software company.
Bankhawk Analytics addresses complexity and information issues in the banking sector via a solution which consolidates large amounts of disparate banking data, enabling companies to better understand and manage their banking activity for optimal financial outcomes.
Bankhawk Analytics is one of the 75+ ACE companies selected to receive customised support from ACE partners to enter new European markets.
See video of the Sapphire Now Awards here.
For further information about ACE visit our website or email  This email address is being protected from spambots. You need JavaScript enabled to view it. .